We provide public and dedicated warehousing. In dedicated warehousing the processes are completely geared to the type of goods. We can do that in our own warehouse, or at the client's storage facility. Our logistics solution is as closely in line as possible with the client's process. In public warehousing we provide the activities based on our own, optimized system that can be put into use flexibly and rapidly.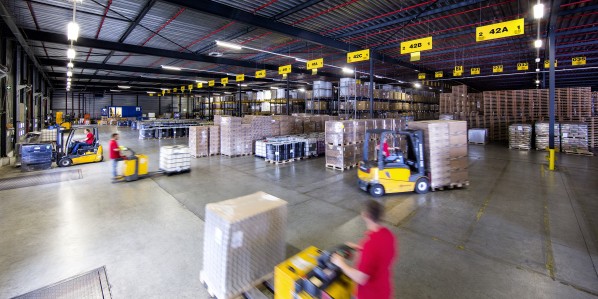 Our warehouses are protected against freezing and fitted with sprinkler systems and security facilities and are HACCP certified. That way we guarantee the safe storage of your goods. At Reining, efficiency and security come first, which is why we have mechanized a number of steps in the warehousing process. The use of special shuttle vehicles with conveyor systems is a case in point. Modern IT facilities form an indispensable element of our warehouse processes. Reining has an advanced Warehouse Management System. Our systems are optimally configured for interfacing with those of our clients. We can link several systems, such as SAP, to our WMS. That makes it possible for us to keep you informed in real time of the status of your orders, your stock levels and other relevant management information.
Transparency and guaranteeing quality are aspects that Reining considers of utmost importance. That is why we use Key Performance Indicators (KPIs) for all elements of warehousing in order to keep the quality of our service under constant review. We also operate Activity Based Costing (ABC), so that our clients are clear about what each individual activity costs. That makes it possible to work together on minimizing the costs in the supply chain. All of the review moments built into the warehouse process contribute to a high reliability of delivery level, damage-free handling and a high level of service provided by our accredited personnel.
Besides our warehousing activities, Reining also offers value-added logistics. We are able to repack, assemble and label your goods. Other possibilities are order picking, cross docking, preparation and execution of customs formalities.