Reining Transport opens new site in Brüggen Bracht
Reining Transport has opened its fifth German location in Brüggen Bracht. The new site has room for 120 vehicles and offers extensive facilities for drivers.
Mayor Frank Gellen officially opened the newly constructed site on Thursday, 7 October. Brüggen Bracht is located in the Viersen district of North Rhine-Westphalia near the Dutch border and is in the middle of Reining Transport's service area.
The location offers parking space for 120 vehicles on over 2 hectares, allowing Reining drivers to make their rest time here. The site is equipped with various facilities such as accommodation, cooking, washing and social and sanitary areas. This central location also houses offices for the human resources, personnel planning and fleet management departments. And there are specially equipped rooms for training and education of the drivers.
With the investment in this location, centrally located in the service area, Reining is ready to further implement the requirements of the EU mobility package, which was adopted in the European Parliament in 2020 and whose measures will be rolled out further in 2022.
The attached photos give an impression of the location, taken during the opening weekend: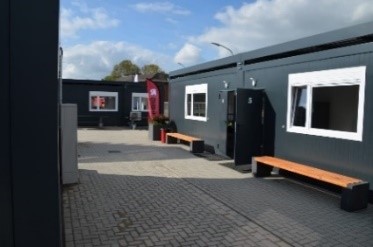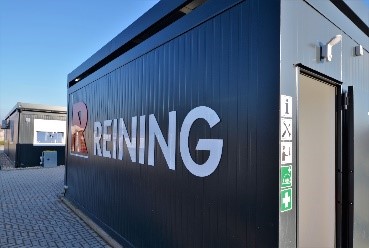 Reining specialises in volume transport with Germany, the Benelux, France and Switzerland as its core area. Its fleet consists out of 350 units, 320 of which are registered in Germany. Reining is therefore one of the larger service providers in this specific segment. www.reining.eu